Summer 2018 is almost upon us! This year, there plenty of different summer camp programs in San Diego for kids of all ages to enjoy and experience!
General Camps/Programs

Army Navy Camp Pacific
The Army Navy has been hosting Camp Pacific for 75 years now and has an overnight and day session that offers a variety of fun indoor and beach activities! More information here.
OutPost Summer Camp
Outpost summer camps are back again to kick off the 2018 summer with a bang! Outpost's entirely outdoor environment allows campers to reconnect with nature, get the exercise their bodies need and see their inner creativity spring back to life untethered to devices or at-home comforts. More information here.
YMCA Camps
The YMCA has several programs dedicated to youth development, healthy living, and social responsibility. The Y offers a multitude of camps in San Diego County including Day Camps, Specialty Camps, and Sleep-Away Camps.  Unique to each neighborhood, the Y is a benefit to the community. More info can be found here.
Academic Camps 
InGenious Summer Camps
Ingenious Summer camps include programs specializing in Science Technology, engineering, arts and math! More information here.
San Diego Children's Museum
The San Diego Children's Museum includes exhibits focusing on science, culture, art, math and engineering.  They're mission is to inspire children to learn through hands-on exploration, imagination and experimentation.  More information here.
The San Diego Area Writing Project Summer Programs 
The San Diego Area Writing Project (SDAWP) at UC San Diego is dedicated to the improvement of student learning through the effective teaching of writing. The SDAWP believes that writing is critical to learning and a vital tool for communication and should occur regularly in all classes and across the curriculum. More information here.
Animal Camps
San Diego Zoo Summer Camp
Explore the world of animals through the Summer Camp adventures at the Zoo! This includes animal experiences, exclusive exhibit visits, bus rides, games and crafts! They have camps spanning from Pre-K to12th grade! More information here.
 San Diego Safari Park Summer Camps 
Discover an adventure like no other during the Safari Park's Summer Camp! There may be many types of summer camp for kids, but few will have campers connecting with creatures, meeting meerkats, getting up close to cheetahs, feeding okapis, and discovering African wonders the way the Safari Park's will! More information here.
Zovargo Animal Summer Camp
Zovargo Animal Summer Camp 2018 San Diego is unlike most animal summer camps! Animals, Nature, and FUN are at the center of everything we do at this animal summer camp!  The memories made at THIS camp will last a lifetime!  More information here.
Art Camps
A Colorful Universe Art Camp 
What a fun way to spend the school break with exciting art projects and an awesome group of kids. Campers will engage in creative seasonal projects with different experiences each day. Campers will be exposed to different mediums of art including Painting Pottery, Glass Fusion, Clay Sculpting , Painting Canvas, and Board Art! Click here for more information.
Oceanside Museum of Art Summer Camp
During the summer the museum hosts week-long art camps with various themes. During the week campers will explore different art mediums such as paint, clay, printmaking, and collage. At the end of the summer, all campers are invited to participate in a group art show!  More information here.
Music Camps 
Bach to Rock
Bach to Rock offers camps that cover a wide range of interests and skill levels that instills the joy of music in kids of all ages! Younger  campers can learn the basics of music by the exposure to real instruments while the older campers can join a Rock Band, sing with a Glee Club or learn the basics of how to be a DJ! More information here.
Express Yo Self: Expressive Arts Summer Camp
Express Yo Self is an arts youth camp! It is a 5-day day camp providing opportunities for high school aged youth to further their art or begin their involvement in the performing arts. Participants will get hands-on experience in one of four enrichment tracks (instrumental chamber music, music production, improv comedy, or photography). Campers will receive instruction from professional teaching artists from partner organizations! More information here.
Young Actors Theatre Camp
Professional teaching artists lead four separate classes focused on acting, singing, and dance, with one specialty class that varies from session to session depending on the themes within the play that week.  Examples of the specialty class include: improv, fight choreography, stage makeup, and puppetry! In a fun and creative environment, campers develop theatre skills, gain confidence and develop social skills through collaboration and performance. More information here.
Sports Camps
Nike US Sports Camps San Diego 
The Nike US Sports Camps have a variety of programs all over San Diego County for all kinds of sports! Some include football, baseball, golf, water polo, basketball and much more! This camp connects passionate coaches with young athletes to inspire personal growth and development! More information here.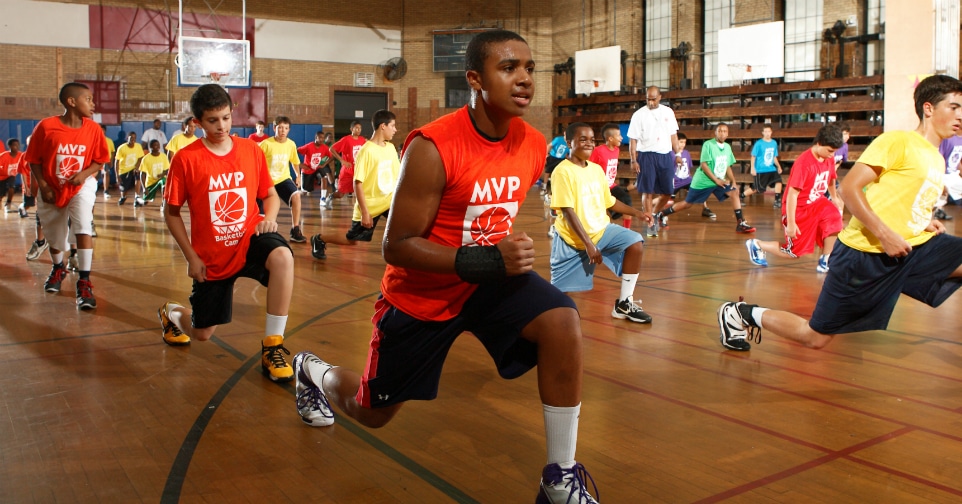 Momentum Training Center Camp
Momentum Training Center Camps offer indoor soccer camps focusing on speed, agility, technique, conditioning and strategy! This camp utilizes state-of-the-art equipment to teach technique and tactical understanding.  Camp sizes are limited to 10 students per coach ensuring quality training!  More information here.
Fulcrum Surf Camp
If your child's idea of the perfect summer day includes heading to the ocean, consider Fulcrum Surf School for a week of hanging out at the beach, surfing instruction, and a ton of fun! More information here.
Science Camps
Digital Media Academy – UCSD Tech Camps
Digital Media Academy has been offering tech summer camps for kids and teens in San Diego since 2004. Students have an opportunity to experience college life at the picturesque beachside campus of UCSD. In modern tech classrooms, students can learn to build a world in Minecraft, make their own short film, design a video game, and more! More information here.
Fleet Science Center Summer Camps
The Fleet turns curious kids into happy campers! Their science-themed summer camps provide exciting experiments, intriguing investigations and fantastic fun. (Oh—and don't tell the kids, but they'll be learning a lot, too!) They have something for all ages, from Pre-K through 8th Grade! More information here.