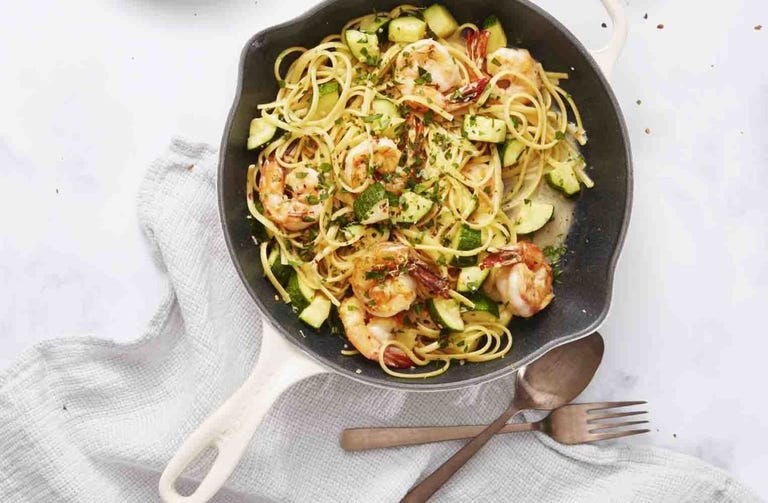 What You Need:
1 1/2 lb. shelled, deveined shrimp

2 tbsp. oil

2 medium zucchini, sliced

4 cloves garlic, chopped

4 tbsp. butter

3/4 c. white wine

1/8 tsp. salt

1 lb. linguine, cooked

1/4 c. pasta cooking water

2 tsp. lemon peel, grated

Chopped parsley, for serving
How To:
Cook shrimp in oil 3 minutes or until cooked through, turning once. Transfer shrimp to plate.
To skillet, add zucchini, garlic, and butter. Cook 3 minutes. Add white wine and salt; cook 2 minutes, stirring and scraping. Toss vegetables with shrimp linguine, pasta cooking water, lemon peel, and parsley.