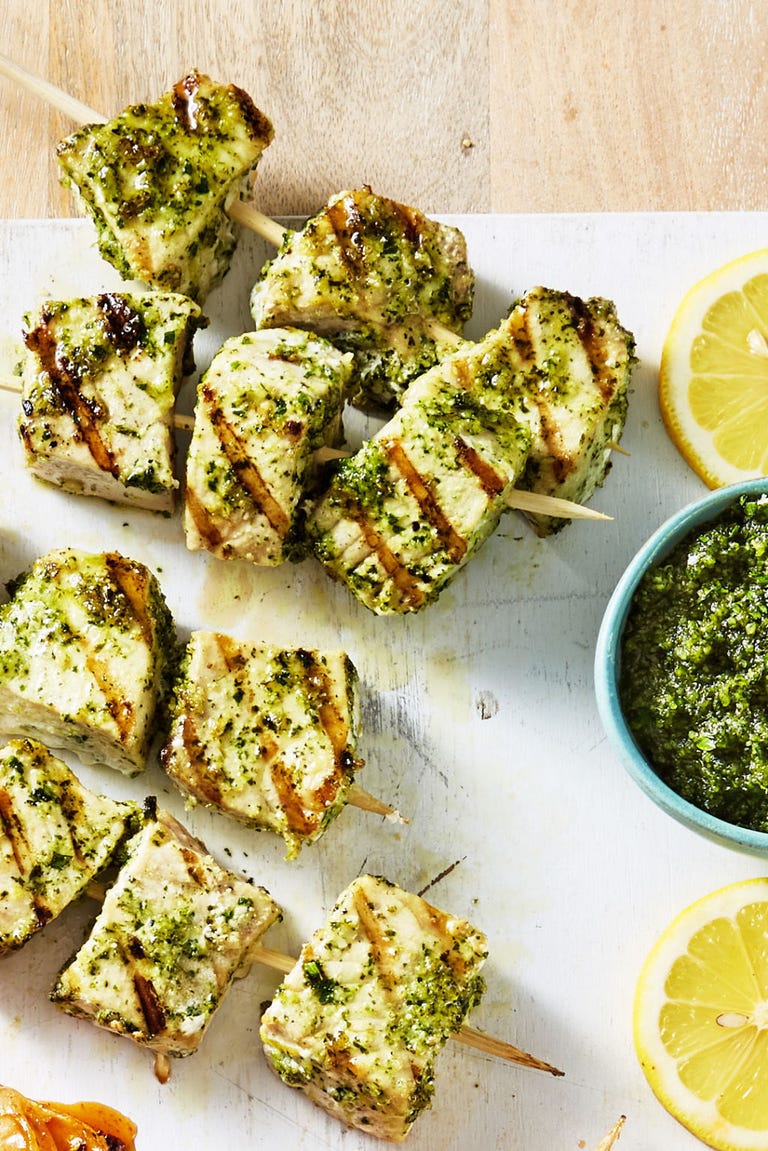 What You Need:
1/4 c. sliced almonds
1/4 c. sliced almonds

1 large clove garlic, smashed

1 c. packed fresh mint leaves

1/4 c. packed parsley leaves

1 tbsp. grated lemon zest (from 1 medium lemon)

5 tbsp. extra virgin olive oil

Pinch crushed red pepper (optional)

1 1/2 lb. thick-cut swordfish steaks, cut into 11/2″ cubes
How To:
Make the cilantro-lime chimichurri: Place all ingredients in a mixing bowl and whisk together. Set aside.
Heat grill to 375º. Drizzle oil over steaks and season with salt and pepper. Place steaks on hot grill and grill, 4 to 5 minutes per side for medium doneness. Remove steaks from heat and transfer to a cutting board. Cover loosely with foil and allow steaks to rest, 10 minutes.
In a large mixing bowl, add oil, garlic, lemon juice, and asparagus and toss together until asparagus is evenly coated. Season with salt and pepper. Arrange asparagus on hot grill and grill until lightly charred and tender, 2 to 3 minutes per side.
To serve: Slice steaks into 1″ strips and drizzle with chimichurri. Serve with asparagus and remaining chimichurri.