Summer of 2015 is just a few months away! It's time to start thinking about getting those kids out of the house and off to a summer camp or programs. Summer camps are perfect for kids…big and little! Whatever their passions or needs, there's sure to be something on our list that will be the perfect fit.
General Camps/Programs:
Camp-A-Little- Ages 5 and up. A traditional residential summer camp for kids with developmental or intellectual disabilities. Activities cater to all abilities and include a talent show, campfire programs, nature appreciation and sports. Low staff to camper ratio and limited spaces available for 1:1 needs. For more information click here.
Camp Stevens- Summer programs are for 8-18 year olds, on-site in Julian, or on wilderness adventures throughout southern California. For more information click here.
Kid Ventures San Diego- Kids take part in a variety of fun activities like singing, dancing, acting, water fun, enrichment activities, and more! Camps are designed all of a child's senses and improve their gross motor skills, social interactions, and encourage creative play. For more information click here. 
Outpost San Diego Summer Camps: Ages 3-middle school, with a junior counselor program for 10th-12th graders. Traditional camp experience. For more information click here.
Pali Adventures-Pali Adventures is a traditional yet unique camp experience for kids and teens ages 8-16. At Pali, campers design their own summer camp adventure. Call 909-867-5743 for more info. Website
SDSU Summer Reading Program: 4 years and up. Designed to help students learn, improve, and succeed at reading by mastering necessary skills. For more information click here. 
The Boys and Girls Club Summer Program- There are a number of Boys and Girls Club locations across San Diego. Choose the location and program that best fits your child's needs and interests. For information click here.
UCSD Summer Camps and Programs- UC-San Diego sponsors and hosts a number of summer programs, everything from sports to performing arts to writing to dance to science, math, and more! Click here for information.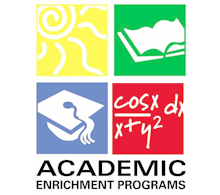 YMCA Summer Camps- For those desiring that traditional summer camp experience! All ages. For more information click here.
Animal Camps:
Circle T Ranch Summer Camp- Our summer camp has become one of the top camps in the San Diego Area. We offer week long camps from the middle of June to the middle of August from 9am to 4pm  Monday to Friday which includes two rides every day , a trail ride and BBQ on Fridays. For more information click here. 
Critter Camp- Summer Critter Camp is San Diego's best animal camp for kids Preschool through 8th grade! Children will experience a full week of amazing animal interactions and summer camp activities including animal themed games, crafts, songs, and more! To learn more click here. 
The Living Coast Day Camp- The Living Coast Discovery Center offers fun and educational Day Camps programs year-round during school breaks for kids ages 4-18. Through animal encounters, games, arts and crafts, outdoor exploration, role play and career exploration, the world of our amazing native wildlife comes to life! Click here for information.
The Riding Club-For ages 5-13. Week-long horseback riding camps in beautiful Rancho Santa Fe. Kids will learn horse safety, horse care, nutrition, first aid as well as receive quality riding instruction and more. For more information click here.
San Diego Zoo Summer Camp- Kindergarten through twelfth grade. Kids will have fun learning and meeting the unique animals that live at the SD Zoo. Some programs for older also cover careers at the zoo, game craft using GPS, and applying problem solving skills to real-world zoo care issues. For more information click here.
Sea World Summer Camp- From kindergarten through grade 12. Kids will learn about the sea creatures that live at SeaWorld. Older kids will learn about marine conservation efforts, go snorkeling, analyze skeletal remains, and even explore careers at Sea World. For more information click here. 
Art Camps:
California Music Studios Summer Camp- Since 1987, our unique approach to private music lessons for kids, teens, and adults has helped thousands of students from all walks of life realize their dreams of becoming musicians or singers. Click here for information.
Drawn2Art Camp- Fun summer camps offering various classes weekly in 5-Day Sessions. For information click here.
Museum of Photographic Arts Camp- School-aged children from 4-17. Kids will engage with activities designed to promote skills and learning with photography. Click here for information.
Culinary Summer Camp:
Kids Jr. Chef Culinary Summer Camps- An exciting energy filled program where kids learn hands on about the culinary arts. Kids learn teamwork and other fun cooking skills. For more information click here.
Performing Arts Camps:
Children's Creative & Performing Arts Academy Summer Camps- Summer camp includes: reading, math, science experiments,cooking, arts and crafts, sports, music, drama production, and dance. For more information click here.
Mini Theatre Troupe Summer Camp- Grades 1-6. Kids will learn singing, dancing, and acting from professionals in their fields all while having fun and making friends. They will also create and rehearse their own show. For more information click here.
San Diego Civic Youth Ballet Summer Camp- For ages 4-10. Daily activities include ballet class instruction, arts and crafts, jazz classes, performance rehearsals, fields trips, and more. Each camp culminates with a performance for family and friends. Click here for more information.
Science Camps:
Legos & Technology Summer Camp- Teaching tech for 20+ years! Fun & enriching LEGO® & technology camps for kids, ages 5-11. Award-winning camps include LEGO® projects with motors & gears, MINDSTORMS® robotics & game design! For information click here.
Mad Science Summer Camp-Mad Science Camps balance learning and fun with interactive and hands-on science activities. Children have the opportunity to become junior scientists for the summer and embark on a series of science adventures. Click here for information.
Robolink Robotics Camp- Learn how robots sense their environment. Build robots that move and respond to your actions. Explore the possibilities for robot intelligence and flex your "maker" muscles! Click here for info.
Sports Camps:
Contact Football Camp at USD- This Contact Football Camp, located on the beautiful campus of the University of San Diego, is just minutes from downtown San Diego. Great weather, coaching and excellent facilities make this camp a favorite for many young athletes. For more information click here.
Fulcrum Surf Summer Camps: Located in Del Mar, at 26th St. Two students to one instructor ensures that your student will receive plenty of attention as they learn to surf and get more comfortable in the water. Click here for website.
Ice Area Summer Ice Skating Camp- Beginners will learn to love skating in our fun filled YMCA Ice Skating Camps. Our more advanced skaters are sure to love pushing to their skills to the next level in our Figure Skating Camp. For more information click here.
Little Rascalz Soccer Summer Camp-All the fun our usual year round classes, plus lots of other super duper camp activities, including: t-shirt decorating, water balloons, and our now famous bear hunt and pirate day! Ages 3-6ish. For information click here. 
Mission Bay Sportscenter Summer Camp- If family fun in the sun is what you are looking for in San Diego, Mission Bay Sportcenter has it all. With a 7,000 square foot facility, we are recognized as having the finest location in San Diego for water sport and beach activities. Click here for more information.
NIKE Baseball/Softball Summer Camp at UC San Diego- NIKE Baseball Camps is excited to host a new camp in San Diego at UC San Diego. Each day will be filled with baseball drills that cover hitting, fielding, base running, and team play to help each camper take their game to the next level! For more information click here.
San Diego Junior Golf Camps- JC Golf's San Diego Junior Golf Lessons and Golf Programs provide the foundation for players to enjoy golfing for year's to come. JC Golf takes great pride in educating today's youth in all aspects of the game through our kid's golf lessons in San Diego. Click here for more information.
Western Athletics Clubs Summer Tennis Camp- Recognized as the "Best Tennis Club in San Diego" by the USPTA, Bay Club Carmel Valley is dedicated to providing exemplary programs for players of all ages and levels. For more information click here.
YMCA Surf Camp- Forty Five Acres right on the Pacific Ocean in San Diego, CA. YMCA Camp Surf is one of a kind. Enjoy summer camp at the beach year round. Click here for information.
Still looking for the perfect summer camp? Click here.